Churches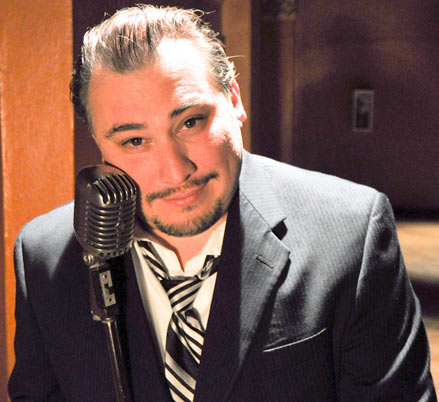 One of the biggest changes in my life happened several years ago. It was the moment I received Jesus Christ in my life! Some say that there is a woman to blame, and that's true! I married a beautiful Christian woman that actually helped me, not only get to the church, but walked me in!
I never knew that there was a way or person who could love me so much and get me out of all the craziness I was into. Who knew that I could love, care, and forgive folks again. I thank God for his precious son Jesus Christ for saving a wretch like me!
I thank God for the blessing of comedy to be able to perform clean comedy and bring laughter to many!
Fortress Church – San Antonio
Oak Hills Church – San Antonio
Alamo City Christian – San Antonio
Jubilee Outreach – San Antonio
Village Pkwy Baptist – San Antonio
Living Faith Church – San Antonio
Grace Community – San Antonio
Ekklesia – San Antonio
Dream Center – Los Angeles
First Baptist Of Mckinney
First Baptist Of Harlingen
First Baptist Of Orlando
First Baptist Of North Mobile
First Baptist Of Woodstock
West Oakwood Baptists – Austin
Fellowship Church Grapevine
Church Of Christ Friendswood
Calvary Church – St Peters
Crossroads Baptist – Woodlands
First Church Of Nazarene – Gallipolis
First Church Of Nazarene – San Antonio
First Baptist Of Scottsdale
Bethany Community Church – Temple
First Baptist Of Boerne – Boerne
Family Of Faith – Houston
Lucretia Church Ridgeway – Ridgeway
Wedgewood Baptist Church – Dallas
Northland Church – Longwood
N Garland Baptist Fellowship – Garland
Bethany Bible Church – Phoenix
Lighthouse Tabernacle – Lumberton
West Cobb Baptist – Powder Springs
New Life Christian Center – Port St Lucie
Northern Hills Christian Church – Denver
Thomas Road Baptist Church – Phoenix
Brooklyn Park Church – Brooklyn Park
The Potters House Church – Chicago
Village Grave Mission Center – Cleveland
Clovis Hills Church – Clovis
Clear Point Comm Church – Pasadena
Heartland World Minis Church – Dallas
Cross Point Baptist – Millington
Morningside Church –Port St Lucie
Pentecostals Of Alexandria
Snoqualmie Valley Alliance – Snohomish
Overlake Christina Church – Redmond
Columbus Christina Cntr – Columbus
Christ The King Catholic – Corpus Christi
Prince Of Peach Catholic – San Antonio
Word Of Life – Chicago
Cornerstone Baptists Church – Amarillo
Calvary Chapel – Melbourne
Westlake Bible Church – Austin
Bethesda Community Church – Ft Worth
Oasis Christina Center – Los Angeles
First Baptist Of – North Augusta
Fellowship Church At Anthem
Covenant Life Church – Bremen
East Valley Bible Church – Tucson
Antelope Church – Lancaster
Covenant Family Church – College Station